Flex Circuits, RIGID-FLEX Capabilities
Flex circuits are fully surface mountable to accommodate: surface mount, chip-on-flex, as well as flip-chip technology. Our strategic partnerships give you the benefits you'd expect from our flex circuits manufacturing team, and you can be rest assured your flex circuits or Rigid-Flex circuit products will be of premium quality.
Flex circuits are commonly used in many applications spanning many markets including today's: wearable products, consumer electronics, medical devices, military, and aerospace. Common applications include: laptop computers, ink jet printers, hard disk drives, optical storage drives, cellular phones, video tape recorders, flat panel displays, etc.
Precision Technologies flex material selections
Polyimide Films:- 0.5 mil (.0005″), 1 mil (.001″), 2 mils (.002″), 3 mils (.003″), 5 mils (.005″)
Thermobond Adhesives:- Acrylic/Modified Acrylic, Phenolic Butyral, Modified Epoxy
Copper Foils (rolled-annealed):- 1/4 oz , 1/3 oz, 1/2 oz. (.0007″), 1 oz. (.0014″), 2 oz. (.0028″)
Stiffeners:- FR-4, polyimide, metal, or customer supplied
FR-4 in Multi-layer Flex Circuits:- Laminated to flex circuit to create rigid flex boards. Typically with vias.
Surface Finish:- Solder (hot air leveling or electrolytic plating), Electroless Au and Ni, Silver, Tin plating
Artwork Capabilities and Tolerances
Minimum Trace and Space: .002″/.002″ (1/4 oz.) .003″/.003″ (1/2 oz.)
Minimum Annular Ring Over Drill Size: .014″
Required on Artwork to Maintain Tangency: .010″ (GERBER required)
Minimum Inner Diameter or Thermal Reliefs: .006″ (drill size)
Minimum Space Between Coverlay Openings: .010″
Edge of Coverlay Opening to Trace: .007″ (preferred)
Minimum Legend Line Width: .007″
Drill Capabilities
Smallest Drill Size: .006″ mechanical .002″ laser
Largest Drill Size: .267″
Smallest Slot Width: .008″
Fabrication Tolerances
Minimum Trace to Route Edge Dimension+/- .005″
Minimum Route Dimensional Tolerance+/- .005″
Minimum Tolerance of ZIF Connector to Edge of Flex+/- .002″
Minimum Feature to Feature Dimensional Tolerance+/- .002″
Minimum Corner Route Radius.010″ +/- .0005″
Minimum Inside Radius.006″ +/- .0003″
Miscellaneous
Minimum Layer to Layer Registration+/- .005″
Drill Position Accuracy+/- .003″
Average Copper Plating Tolerance (PTH only).001″ +/- .0005″
Average Solder Plating Thickness.0003″
Squeeze out of 1 mil Adhesive and 2 mil Adhesive.003″ +/- .001″ .006″ +/- .003″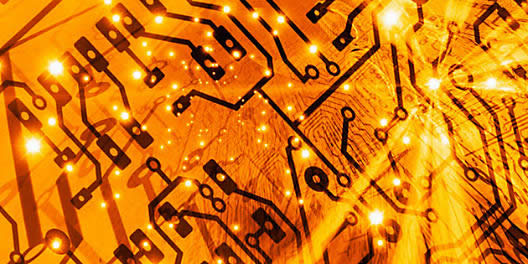 get started now
888-228-9440
For a Quick-Turn on Affordable PCB Fabrication & Assembly