Terms and Conditions
In using this website you are deemed to have read and agreed to the following terms and conditions:
Orders & Shipment Precision Technologies, Inc.- Eprotos.com is open and staffed Monday through Friday. Orders are shipped only on these business days. Orders and correspondence received on Saturday and Sunday will be addressed/shipped on the following Monday and included in that day's business. Special weekend delivery is available ONLY through customer's request and additional fees apply.

Precision Technologies' time schedules for 1-Day (Same-Day) Shipments and Order Entry follow:
Orders entered by 8:00am CST will be shipped same evening.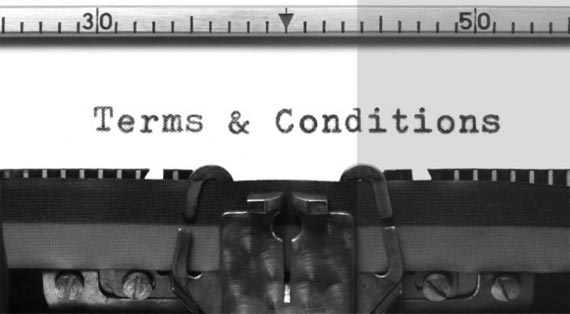 FOB Point
FOB point is shipping point - Our Dock.

In addition to the United States and its territories, Eprotos.com accepts orders from other countries. All orders of international origin are exported from the U.S. in accordance with the Export Administration Regulations. All duties and taxes will be the responsibility of the customer. For Canadian and international customers we offer terms of credit card and/or wire transfer payments ONLY.

Payment
Several convenient payment options are available: Check, Money Order, Amex, MasterCard, VISA, Corporate Purchasing, Pre-Paid, Wire Transfer, and C.O.D. We also extend credit to qualified institutions and companies.

A credit application may be obtained by calling 847-439-5447 or or by downloading a credit application from our company's website. When opening an account with us, please allow sufficient time to complete the approval process. To avoid delay in your initial order, you may want to include authorization for C.O.D. or credit card.

Shipping Charges
Shipping charges are the responsibility of the customer on all shipments. Any disputed shipping charges billed to a customer account or consignee billing, will be charged back to the customer by Eprotos.com.

Return Material Authorization (RMA) Policy
Reference Freight Damage and Product Liability sections

Customer Service / Order Placement: 847-439-5447
A friendly, competent staff of customer service representatives is available Monday through Friday, 8:00 a.m. to 7:00 p.m. CST to assist you. Please have your sales order or invoice number available when you call.
Placed orders are not guaranteed to be accepted by Precision Technologies until it passes our engineering review AND your account is in good standing.
All quotes are valid for a period of 5 working days and All prices are subject to change without notice.
All orders have a minimum of $400.00USD requirement on re-orders, should the total order value fall below that amount.


Dishonored Check Policy
If a check you give us for payment is dishonored for any reason by the bank or other institution o n which it is drawn, you agree to pay us $25.00 as a service charge (if the check cannot be redeposited). In addition, you agree to pay any other reasonable charges imposed by any check verification company or collection agency that we may use for collection.

Freight Damage
If you receive merchandise that has been damaged in transit, it is important to note "RETURNED DUE TO DAMAGED" on the shipping company's slip . Also keep the shipping carton, packing material and parts intact. Please, contact an Eprotos.com Customer Service representative immediately to initiate a claim.

Product Liability
This warranty does not apply to products which have been subject to misuse (including static discharge), neglect, accident or modification, or which have been soldered or altered during assembly and are not capable of being tested.

Cancellation Policy
In the event that the customer cancels the order for any reason, the customer will be responsible/liable to pay for all damages/costs incurred by Precision Technologies, Inc.
Call your Sales Representative immediately and follow up with a fax or email to confirm cancellation.

Company Contact Information
Precision Technologies, Inc.
2200 Gladstone Ct. Ste: H-I, Glendale Heights, IL 60139
Tel: 847-439-5447
Fax: 847-439-5448